Project
Solefields mains replacement scheme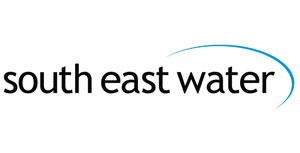 Introduction
Moreton & Partners were engaged by our client South East water to both Project and commercially manage this vital 3km pipeline installation, securing the supply of potable water to the growing communities around Sevenoaks Kent
The Project
The preferred route, following several rounds of high level consultation involving local businesses, stakeholders and the local MP, involved the construction within protected parkland. In order undertake the scheme within an ecologically sensitive environment, special methods of construction were required.
In lieu traditional open cut trench methods involving significant advance clearance it was decided that Horizontal Directional Drilling would be employed. This allowed for discrete work areas with minimal excavation, furthermore these work areas would be linked by system of trackway thus reducing the impact plant movements would have on the delicate grasslands.
Moreton & Partners were engaged from the onset providing first commercial support aiding the client with high level budget estimates to feed into their AMP 7 Business plan. Then as the project progressed through feasibility stages providing Project Management from Early Contractor Involvement through Construction to Completion.
Throughout construction and close out Moreton & Partners effectively managed the supply chain to ensure smooth delivery and liaised with all key stakeholders ensuring this project was a success completed on time and to budget
This £4m project was procured through NEC4 ECC Opt C under SEW's Network Framework agreement with Clancy and sub contract for the specialist drilling works.
Services Provided
Project Management 
Commercial support
NEC4 PSC & ECC
Cost Planning
Risk Management
Project financial control and Reporting
Change management